Check out these links to play games and read about sustainability in your community. You may not get extra credit but you will learn a lot and have fun doing it!
Find out about all the ways you can make an impact in your community by donating your time to different organizations.
Use your noggin to solve some local and global environmental issues through these advanced opportunities.
Jump on the path to a climate-friendly career with apprenticeship and work opportunities.
Find out about the different ways in which DPS is ensuring equity across the district.
Ditch the car and explore the safe and climate-friendly ways to get to school.
Welcome Students!
Learn about sustainability issues and solutions, help advance sustainability at your school, and hold the district accountable in working toward a livable future.
A video series developed by Action for the Climate Emergency, geared towards educating students on the science of climate change and inspiring and empowering them to take action.
A comic book-themed hub for learning about electricity, energy science, and safety through a variety of activities, games, and videos.
A web-based waste sorting game to help players learn what to recycle.
Bring this printout or pdf to the Botanic Garden and learn what flowers are pollinated by which pollinators.
Learn about all the animals at the Denver Zoo on a virtual tour and see behind the scenes interactions with zookeepers and the animals.
Get to know different types of birds, get tips on birdwatching, and learn about how to help birds in their natural habitats.
How many greenhouse gas emissions does your household create? Use this interactive calculator to estimate based on your zip code, habits, and personal choices.
How much water do you use every day? What about virtual water? Learn more about water footprints with this great resource.
Check out the air quality at a school near you and take appropriate action based on the results.
Get outside with the Kiva Center and learn more about stewardship and build community!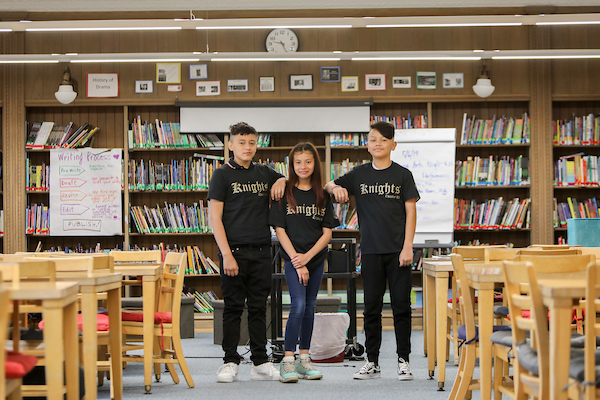 Join Groundwork Denver's Youth Teams and learn how to become an environmentalist while receiving employment and professional development.
Get involved with this student-run nonprofit dedicated to recruiting students like you to take action in sustainability.
Find out how to reduce waste in your daily life by participating in a CLP program.
Want to get outside and take care of the environment? Find opportunities to get involved in local environmental stewardship through the YES Coalition.
Earth Force supports environmental education organizations be better advocates and students who want to solve environmental problems.
Local initiative based on Plant a Row for the Hungry

Are you a budding gardener? Plant an extra row of produce and donate to help feed Denver's hungry through Plant a Row.
Learn how to take action, start a climate action campaign, and join a nationwide network of high school climate advocates.
Join your local chapter of one of the oldest environmental advocacy organizations in the country.
Learn how to grow your own food, cook with your produce, and more about your local food systems with your family and friends.
Are you a changemaker? Learn how to take climate action and solve tough problems through a CAC program.
Learn about food justice and sustainable food systems while getting in the kitchen or in the garden by volunteering or a summer program.
Learn how to volunteer to protect pollinators, advocate for change, and plant native plant gardens.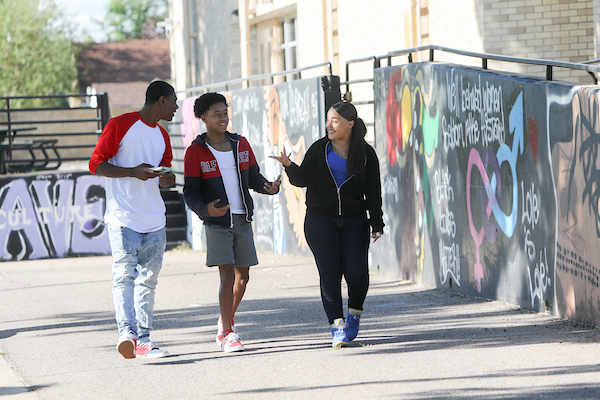 Challenges and Competitions
Engage with this hands-on, project-based STEM learning experience on bio-inspired design.
Conduct research on your own community and make a plan to solve a local climate resiliency problem.
Create solutions for real-world, complex food systems and agriculture problems.
Join this energy conservation competition and get involved with tracking and saving energy at your school.
Compete with other schools to reduce energy use, improve comfort in your classrooms, and increase sustainability engagement and awareness.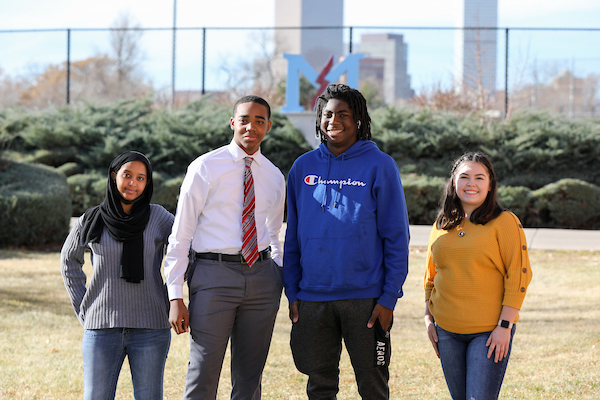 DPS's career resources.
A collective for BIPOC farmers with an apprenticeship program.
Also operates a farming apprenticeship program.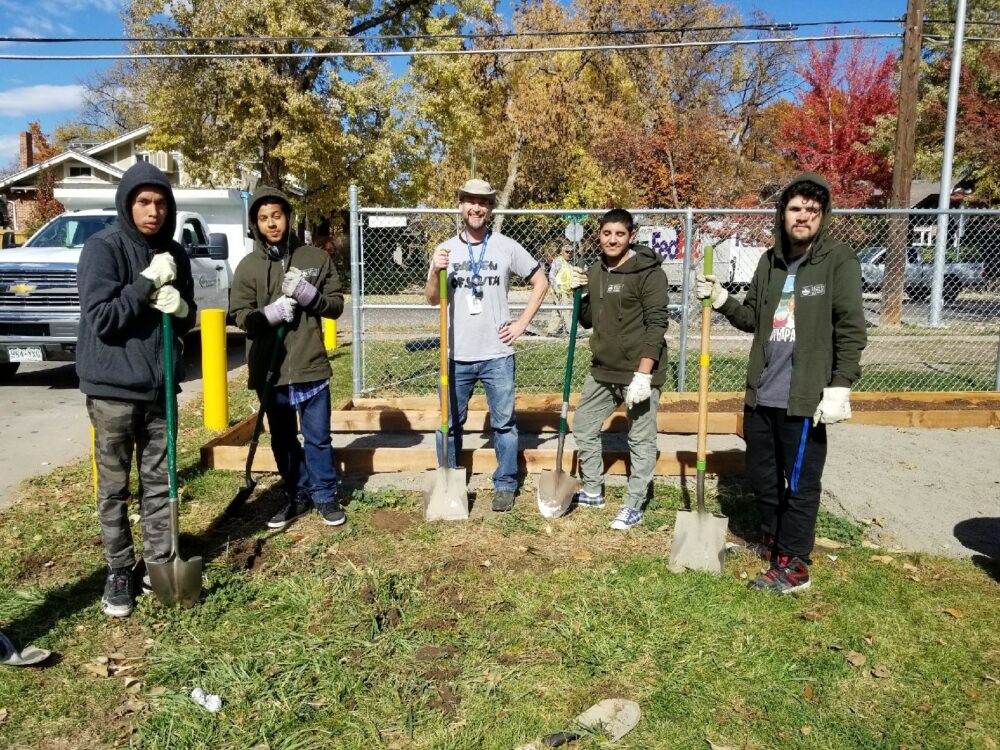 Equity and Climate Action at DPS
DPS student advocacy group that led the movement to pass the District's climate policy.
Learn more about what DPS is doing to ensure equity throughout the district.
Learn more about equity in Denver.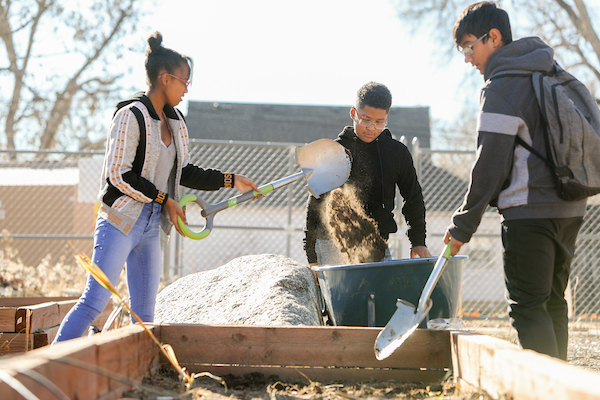 Denver Montessori Jr./Sr. High School
Get to School in a Climate-Friendly Way
Make a travel plan to get to school with this guide!
The City of Denver wants to help students get to school safely with this plan. Find out more information and analyses through this interactive StoryMap.
DPS has a partnership with RTD to help connect students and staff with public transit options.
Figure out your public transit route to school!
Way to Go is a free solution to the Denver region's commuting challenges.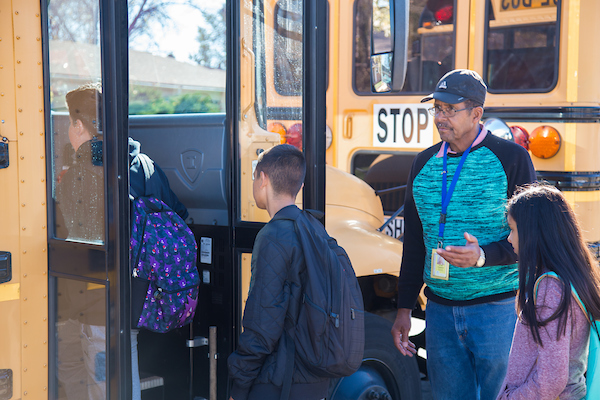 DPS Transportation Support
Explore DPS Sustainability Initiatives